How are your Throners today?
Just two days removed from the Season 6 Finale of Game of Thrones and I'm still in awe of what I witnessed this past Sunday night. Right after I watched it, I said it was arguably the greatest episode of GOT ever. I think it' time to change my statement.
It WAS the greatest episode of GOT ever.
From the first minute to the end credits, I was on the edge of my seat. Scene after scene, my excitement continued to build. I never wanted it to end. It was so damn good. It's up there with Ozymandias from Breaking Bad as the greatest hour of television I have ever witnessed.
That being said, it's time to talk about the Gif of the Year from none other than Tommen Baratheon out of all people. The "My Mom just ruined everything I ever loved in my life and now it's time to bellyflop out the window."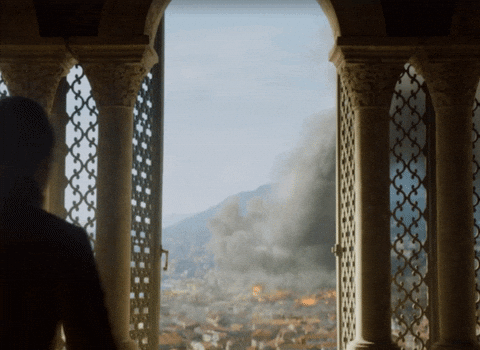 Amazing. Genius. Flawless execution. This will be the Gif that keeps on giving. So many situations you can apply it to.
*Realizing your team missed the playoffs*
*That moment when you realize you've been friendzoned*
*Going back to work after a long weekend*
*Fuck my life*
I can't stop laughing thinking of the possibilities. This has a chance to be the Michael Jordan crying face in terms of the go to Gif. Thank you Tommen.
https://twitter.com/bryankremkau/status/747506228545335297