Football is (FINALLY) back. I, for one, am amped about it. It's been a long offseason. A lot of drama has happened and teams haven't even played a meaningful down. Pey Pey retired. Tony Romo got hurt again. OUR PETS HEADS ARE FALLING OFF.
Anyway, The Daily Mix Report is here with our annual season predictions. You'd be dumb if you don't bet your house on them.
AFC
The Favorites
DG: Patriots – For the 100th straight season, the Patriots are the creme of the crop. Until Tom Brady and Bill Belichick leave New England, the Patriots will always be the favorite to at least reach the Super Bowl. I'm not even concerned that Brady is missing 4 games. You're NUTS if you don't think Jimmy G is at least winning 2 games.
Steelers – This is going to be a popular pick to make the Super Bowl. The offense is lethal. Big Ben continues to get better with age, Le'Von Bell is a stud (suspended to start season), and Antonio Brown is the best receiver in the game. This team will put up points like no other. If they can stop Tom Brady for at least one drive in the AFC Title game, they'll win 41-38.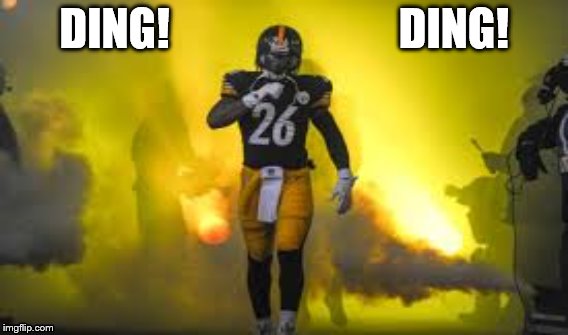 LTS: Have to agree on both fronts with DG on this one. The Patriots have won the division 12 out of the last 13 seasons and that won't change regardless of Brady's suspension. You can book the Pats for double digit wins once again *sigh.* Love the Steelers this season as well. If Bell can stay on the field and off the weed, with an improved defense, they'll have a shot to win it all.
Next In-Line
DG: Bengals – Let's remember, if it weren't for a bunch of head shots and targeting penalties, the Bengals would've moved on to play the Broncos in the divisional round. I was a believer that Andy Dalton would've won last year if he played. The Red Rifle is bound to win a playoff game at some point. I'm not sold on Hill and Bernard in the backfield, but Gio will definitely be better than last year to compliment Hill.
Chiefs – Another team that will only go as far as their quarterback takes them. It just so happens that Alex Smith is their quarterback. The game manager himself. I don't hate Alex Smith. He's vanilla ice cream. Nothing spectacular and you know what you're getting. That being said, I want a gun slinger in the playoffs. The Chiefs will get a home game in the playoffs because that defense can win games by themselves, but will Alex Smith let it loose? I don't know.
LTS: Chiefs – With the AFC West wide open, it is time for the Chiefs to assert themselves back on top. If Charles is healthy, they should finish with around 10 wins. I think that could be enough to win the division.
Colts – It's a quarterback driven league and the Colts have themselves one of the best in Luck. If only the offensive line can keep him upright and not on his back. I believe they should return to form.
Dark horse
DG: Jaguars – Besides the Giants, this will be a team that I will be routing for every week. I love the direction this franchise is headed. The years of playing rookies is finally paying off. Blake Bortles took a huge step last year, nearly tripling his TD passes from his rookie year. I'm calling it now: Blake will finish as  a Top 5 statistical QB this year. Pair that with Allen Robinson, Allen Hurns, Chris Ivory, TJ Yeldon, and Julius Thomas, and this team can score. If this defense can learn to play "defense," they are a dark horse to steal a playoff spot.
LTS: Raiders – Wait, Jags and Raiders in a dark horse column? You read that right. These two teams have been the punching bag of the league for quite some time now, but it is their time to do the punching. Oakland has all the tools and playmakers on offense to make things happen, Carr needs to take the next step. If he does that and the defense continues to get better, they will have a shot in the open AFC West and make the playoffs for the first time since 2002.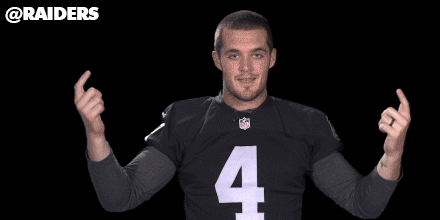 NFC
The Favorites 
DG: Cardinals – I am all in on the Cards this year. Last year, they got embarrassed by the Panthers in the NFC title game and I don't think that sat well with time at all. Besides Billy B, I'd argue that Bruce Arians is the second best coach in the NFL. What he's done to turn around this franchise is remarkable. I mean he has resurrected the careers of Carson Palmer and Larry Fitzgerald. The defense is filthy. With a healthy Honey Badger, it is Super Bowl or bust for this team. It also doesn't hurt that Bruce Arians is dripping in swag.
Packers – As bad they were last year and it was definitely a "down" year for them, they got hot at the right time and were an OT win away from traveling to Carolina. Aaron Rodgers will most certainly be on a mission this year to finally get back to the Super Bowl. Jordy Nelson will have a huge year after not playing last year. If Eddie Lacy can learn how to run the ball again (he's on my fantasy team), no one can stop this offense.
LTS: Agree with DG here on both fronts. The Cardinals looked great last season and should be a force again this season. Their only problem? Palmer is a choke artist come playoff time and it reared its ugly head last post-season. Green Bay will take back the North as the Vikings take a step back early without Bridgewater. Jordy Nelson being back means Rodgers should be in for a huge year after a weak one by his standards last season.
Next In-Line
DG: Seahawks – Death, taxes, and the Seattle Seahawks. For 3 straight years, I have picked Seattle to win the Super Bowl. Gun to my head, I might pick them again this year. Until they show me that they've taken a step back, I'm going to believe that they can go far. The loss of Beast Mode definitely hurts, but Rawls and Michael are capable of equaling his production. Watch out for Jimmy Graham this year. I know he's coming off injury, but the guy is too talented to suck.
Panthers – I did not expect Carolina to be as good as they were last year. Cam was an absolute stud. Cam made guys like Ted Ginn and Devin Funchess relevant options. The defense has always been solid and will continue that trend. It's Jonathan Stewart who I'm worried about. I understand he almost rushed for 1,000 yards, but he's another vanilla player for me. Nothing spectacular but does a decent job. If he has the same year as last year, the Panthers will be alright.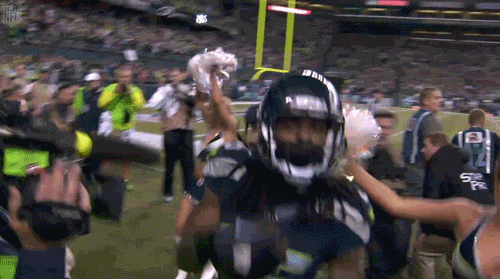 LTS: Seahawks – Seattle will be in the thick of it as usual. They're a dominant home team that knows how to get it done in the big games. I won't be the one to doubt them even with the losses they suffered like Beast Mode. Russell was running for his life last year so the o-line needs to step up and the offense should soar.
Vikings – Loved this team coming in to this season. The Teddy B injury is just devastating to the franchise. Honestly hated the move to give up a first round pick for Bradford, but they are going for it. If he can fit in by not turning the ball over and let AP and the defense carry him, this team should find themselves in the post-season again.
Dark Horse
DG: Giants – THE NEW YORK FOOTBALL GIANTS. Yes, I'm a homer, but have you seen the NFC East? The Cowboys are starting two rookies on offense. The Eagles are an absolute mess. The Deadskins should be the favorite, but they just give off the vibe of a team that is going to take a step back. Enter the Giants. Spent $200 million on the AWFUL defense from last year. Cruz will finally play with Beckham. Eli Manning is still our QB. There's always a chance if Eli is under center.
LTS: Giants – The G-Men!! Jerry Reese spent the money. Now it's time for the players to put it all together. The defense should be much improved with the additions of "Big Snacks" Harrison and Vernon up front. They will find ways to win the games they lost late last season. Big year for Eli. Giants get to 10 wins and win the East making for a dangerous post-season opponent.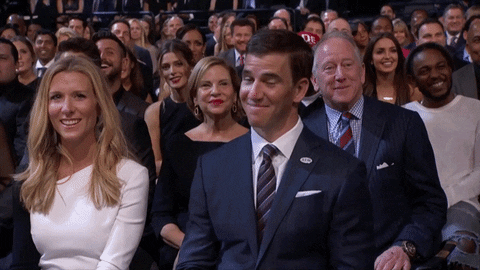 Playoffs
Wild Card Round
DG: Chiefs over Broncos, Bengals over Colts, Seahawks over Giants, Panthers over Vikings
LTS: Chiefs over Jets, Colts over Bengals, Seahawks over Panthers, Giants over Vikings
Divisional Round
DG: Patriots over Bengals, Steelers over Chiefs, Cardinals over Seahawks, Packers over Panthers
LTS: Patriots over Bengals, Steelers over Chiefs, Giants over Cardinals, Packers over Seahawks
Conference Championships
DG: Patriots over Steelers, Cardinals over Packers
LTS: Steelers over Patriots, Packers over Giants
Super Bowl LI
DG: Cardinals over Patriots
LTS: Packers over Steelers
Enjoy the season everyone!