Variety – Wisconsin is appealing the overturned conviction of "Making a Murderer" subject Brendan Dasseyin relation to the murder of Teresa Halbach.
"We believe the magistrate judge's decision that Brendan Dassey's confession was coerced by investigators, and that no reasonable court could have concluded otherwise, is wrong on the facts and wrong on the law," Attorney General Brad Schimel said. "Two state courts carefully examined the evidence and properly concluded that Brendan Dassey's confession to sexually assaulting and murdering Teresa Halbach with his uncle, Steven Avery, was voluntary, and the investigators did not use constitutionally impermissible tactics."
Dassey, 26, was a teen when he was convicted in 2007, along with his uncle Steven Avery, of murdering Halbach in 2005. Dassey is sentenced to 41 years in prison on charges of first-degree intentional homicide, second-degree sexual assault, and mutilation of a corpse in the Manitowoc County case. He turns 27 on Oct. 19.
FREE DASSEY! FREE DASSEY!
As a surprise to no one, the state of Wisconsin has decided to appeal the the overturned conviction of Brendan Dassey in the murder of Teresa Halbach. Here's what I would say to Wisconsin:
Screw you, Wiscy court system. Let Brendan go. I obviously watched Making A Murder. One of the best documentary's I have ever seen. I believe that Steven Avery is innocent, but I could see your argument if you thought he was guilty. He stalked Halbach and was a weird guy around her and that's just a fact. I still don't think there was enough evidence to convict him and it was definitely a witch hunt to just blame it on the outsider of Manitowoc County.
But if you think Brendan Dassey knowingly killed Teresa Halbach, then you're on banana land! There is ABSOLUTELY NO SHOT that this poor kid could hurt a fly, let alone murder an innocent woman. No fucking shot he did this. At least Steven had good legal counsel from the getko. Brendan did NOT stand a chance in the case thanks to this man, Len Kachinsky.
Kick rocks, Len. The fact that you tried to get this poor, scared, and mentally unstable kid to confess to a murder he didn't commit is baffling and a fucking sin. What lawyer tells their client to take a deal and plead guilty from the very beginning?………. I'm still waiting. I'll tell you who, an idiot does that. It's a goddamn shame that Dassey is in jail.
I understand that Making A Murderer really only took one side of the spectrum. Avery and Dassey were the innocent and the prosecution were the enemy. I totally get that. I did my own research and saw some of the stuff that was not in the documentary. Avery threatened his ex wife and family, he wrote threatening letters, and two of the calls that Halbach received the day of her murder were *67, leading some to believe it was Avery. Taking all of this in, whether you believe Avery did it or not, Avery did not get a fair trial from the start.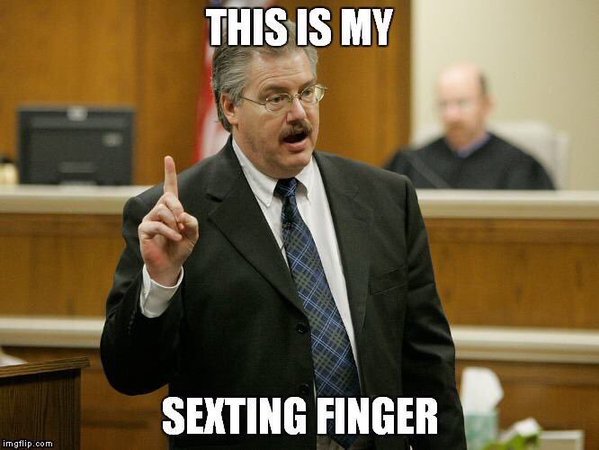 But once again, Dassey got taken down with Avery after he was bullied into confessing something he didn't do. Everyone and their mother could tell that Brendan is mentally unstable and truly is a puppy dog. He will say anything to avoid confrontation, and as fucked up as it is, he will say that he took part in a murder. But I'm glad that a judge in today's society overturned his conviction because that judge had a brain and a pair of eyes and could see that Brendan was innocent. Praying that this kid gets out and once that domino falls, Steven Avery will get out of prison, too.
FOR THE LOVE OF GOD, JUST MOVE OUT OF MANITOWOC WHEN YOU GET OUT!!!!
#GetBrendanToWrestleMania