CBS Sports – Wednesday night, Red Sox right-hander Rick Porcello was named the 2016 American League Cy Young Award winner by the Baseball Writers Association of America. Tigers righty Justin Verlander finished second in the voting. Indians righty Corey Kluber was third.
The Cy Young voting was extremely close. In fact, this is the second closest vote in history. Porcello received eight first-place votes and totaled 137 voting points. Verlander received 14 first-place votes and totaled 132 points. Porcello's 18 second-place votes were the difference, as were two voters leaving Verlander off their ballots entirely.
The five-point gap is the second smallest in Cy Young history. Verlander lost the 2012 AL Cy Young to David Price by a mere four points, so he's now been on the wrong end of the two smallest voting gaps in history. Verlander has come that close to having three career Cy Youngs. 
Justin Verlander got screwed. I can live with not winning despite receiving more first place votes. However, not including Verlander on the ballot in general is just flat out disrespectful. Those two writers who left Verlander off the ballot should be embarrassed right now.
Verlander has not released a statement yet, but his girlfriend, model Kate Upton, went to bat for her man and she did NOT disappoint. To say she is mad is the understatement of the century.
*My reaction right now*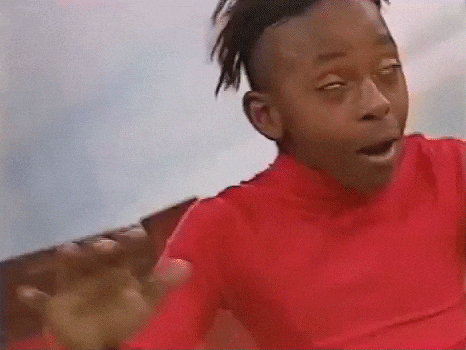 PUT EM IN A BODY BAG, KATE!
I'm actually Team Upton here. It is BS that Verlander didn't win because two voters left him off the ballots. How can you leave him off the ballot if he's a finalist? That is mind boggling. I guarantee it was just two writers looking for attention. It's like when one writer refuses to vote for a guaranteed Hall of Famer because they believe that "no one should be unanimous." Screw that.
Moral of the story: If you mess with Justin Verlander, Kate Upton will destroy you. Gotta respect her for coming to the defense of her man. That's a true ride or die girlfriend.
Mess with Upton and you get the horns.