Name a more iconic trio. I'll wait…
DG, LTS, and Producer Jim. Boom.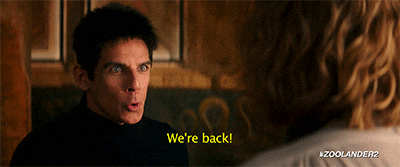 The boys of the DMR are back after a brief hiatus. We really don't have a good excuse for it. I was sick one week, someone has work the next, finding a day, etc. Just amateur hour stuff from a amateur bunch of bloggers and podcasters. I call that the DMR Charm.
We had a lot of catching up to do so we did some clean up in the beginning and started with our trip to Francesa Con. What an event. Mike Zaun didn't disappoint (sort of) and we have a few stories to tell.
The other big story took a turn into the realm of food and in particular, Bar Taco. We debated on which Bar Taco is the best and does it live up to the hype. From there, we took a look at our very own Lord Tree Sap's "love" life (HUGE quotes on love) and his story of getting a girls phone number. We then took that to the next level and talked about how we approach females to get phone numbers. I'll be the first to say that we are NOT ladies men so if you think our tactics are horrible, you now know why.
Other topics include a good discussion about the movie, Get Out, and the madness of the NCAA Tournament.
Strap in for a good episode!