Russell Westbrook is going to win the MVP. I know it. You know it. NBA Writers know it. I still held out hope for James Harden, but last night was the icing on the cake for Brodie. 50 points, 16 rebounds, 10 assists, and the game winner. His 42nd triple double of the year. All in a night's work.
It is mind boggling to think that he is going to average a triple double on the year. 31.9 PPG, 10.4 APG, 10.7 RPG. Are you serious? That's filthy. I think what makes it more special is that the last time someone averaged a triple double was in 1961-1962.
The Thunder were a huge question mark going into the year. The narratives of "Kevin Durant is finally away from Russell Westbrook" and "Russell Westbrook will show his true ball hog characteristics" were already set in stone before the season started. What could Russ do without KD? Well, Russ said F U to everyone and balled out. I don't want to even think about where the Thunder would be if they didn't have Russ. My guess is in a dumpster.
Russell Westbrook deserves the MVP.
However, this isn't a "Russell Westbrook does not deserve the MVP" piece. He does. But…………… *drumroll please*
I WOULD VOTE FOR JAMES HARDEN AS THE MVP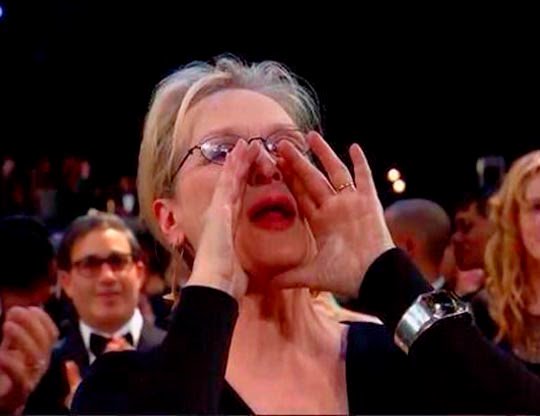 Fear the damn beard.
Everyone who is just anointing Westbrook as the MVP needs to take a step back and take a deep breath. You want to give it to Westbrook because of the triple doubles, but look at Harden's numbers. Harden is averaging 29.3 PPG, 11.3, and 8.1 RPG. He's 1.9 rebounds away from a triple double and Harden has had 21 triple doubles himself this year.
This tweet.
Anyone who knows me knows I'm not a big stat guy. I'm an eye test guy. But here are some numbers where Harden beats out Westbrook.
Highest win share % aka the estimate of wins contributed by a player: Harden 14.8, Westbrook 13.2. Lets go to Effective Field Goal %: Harden 52.4%, Westbrook 47.7%. Harden has Russ beat in almost every efficiency rating as well.
What hurts Harden's case right now is Westbrook has the sexier, more glamorous stats right now. Westbrook has the momentum and he has more style points with him for all of the buzzer beaters and high PPG these past couple of weeks.
Now, it's time for the polarizing stat that gives my vote to Harden over Westbrook.
Wins.
54 wins to 46 wins.
Not sold yet? Ok, I totally get that because wins should not be the "be all, end all." It's hard to judge value over the amount of wins a player brings because one team can be better than the other. You want to say Harden has a better TEAM right now than Russ? I'm all for that. He does.
But let's go to the beginning of the season. Let's take a look at a group that every seems to look at these days. They know how to rip your heart out and stomp on your dead soul. However, they always seem to be right except for this case.
I'm talking about Vegas and the oddsmakers. Let's take a look at the over / under odds for the beginning of the year.
The Thunder made it to the Conference Finals last year and were a game away from the Finals. However, they lost their best player, who is a top 3 player in the NBA, in Kevin Durant. Despite that, their over / under was set at 43.5.
On the flip side, the Rockets went 41-41, earned the 8th seed last year and lost to Golden State in the first round. They fired their coach and brought in Mike D'Antoni, who in his last head coaching stint, lead the Lakers to an awesome 27-55 record. Lose Dwight Howard and we have a whole new team. The over / under was set at 41.5.
The Rockets are by far the biggest surprise of the NBA. To go from 41 wins to 54 wins is incredible especially with a coach who NO ONE thought succeed right away. If you said the Rockets would be the 3 seed and have a legitimate shot to make the Conference Finals, I would've slapped you in the face. I give most of the credit to the play of James Harden, who stepped into the PG role and has thrived. Westbrook took his average team and made them slightly above average. It's impressive, but what Harden has done with the Rockets is 100% more impressive. Harden has taken an average team and has made them a contender.  Keep in mind that the last 34 MVPs have been on teams in the Top 3 of their conference. Thunder are in 6th place. Rockets are in 3rd place.
It all comes down to what your prefer more. I still think Westbrook is going to win the MVP, but for his efficiency and what he has done to the Rockets, I'm giving it to Harden.
You want to know what's awesome? The Rockets and Thunder are on a collision course for a first round matchup. Lets the games begin.
P.S. – Let's just be honest. Kawhi Leonard should be in the discussion.
P.S.S. – Lebron James could win the MVP every year and I'd have no argument.