When you find out your podcast is now on iTunes.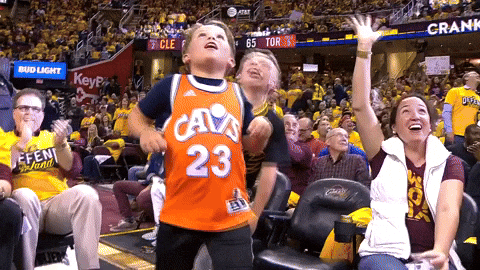 Them Boys Did It Again.
I am proud to announce that the Daily Mix Report Podcast is officially on iTunes.
Now in true DMR fashion, this took a while, but hey, that's our charm. That's what makes us, us. We wouldn't want it any other way.
Now the podcast will still be on our Soundcloud page, but we know that Apple runs the podcast game so it was time to step up to the plate and join the big leagues. You can easily take the podcast wherever you go. On the train (highly recommend it), At work, In the car, To the gym if you that's what you do, On the plane, Bump it at your next high school party, etc. Wherever you want to listen to it, do it.
To get serious for one second, I want to thank my co-hosts, LordTreeSap and Producer Jim. We all bring something different to the table and that's why our site has started to take off especially these last two months. It's a total team effort and I'm proud to work with them. Also, shout out to Hannah of Pyrraway for the new podcast logo.
Now, it's up to our awesome listeners. Please smash that subscribe button, like it, review it, comment it, praise it, talk shit about it. It does not matter to me. We've got some good plans in place for the future including incorporating more guests and calls into the show. We need your help to take it to the next level so I know we can count on you.
We're also looking for sponsors so if you would like to sponsor the podcast and get your brand or business out there, shoot us an email at thedailymixreport@gmail.com. 
Let's keep the DMR Train rolling.