How is Game Of Thrones over? I feel like it just started. Oh that's right, it did just start last month. Overall, I really enjoyed this season despite being 7 episodes. I felt that despite rushing some plot points, every episode move the plot and the audience continued to get more answers to burning questions as the season went on. No need to pander anymore because I suck at intros.. Let's get into my reaction
***WARNING: Will contain spoilers. Sorry about it.***
-The interactions between Jamie and Bronn have been money. With Jamie leaving King's Landing (will get into it shortly), I hope Bronn follows him as well. These two provide honest, comedic takes whenever they speak with each other. They tell it like it is and in a show full of deceit and lies, their interactions are refreshing.
-The little reunions when everyone arrives in King's Landing provided feel good moments for the episode. The Hound and Brienne. Tyrion and Podrick. Tyrion and Bronn. Jamie and Brienne. Will all of these people be on the same side when the Great War begins?
-Cleganebowl theory is going to happen!!! The Hound is skyrocketing up the GOT power rankings. I'm salivating over the thought of the Mountain vs. The Hound. The Hound with an AMAZING statement. "What did they do to you? Doesn't matter, it's not how it ends for you, brother. You know who's coming for you. You've always known." Chills.
-Cersei is going back on her word about sending her troops North? Shocker! But anyway, I enjoyed the reunions and small, individual conversations more than I did the actual pow wow between everyone in King's Landing. Cersei seeing a wight definitely put some fear into her, but she couldn't give two shits. As long as the crown is on her head, that's all that matters. To quote Tyrion, "we're fucked." Speaking of Tyrion, Tyrion and Cersei put on an acting clinic in their interaction in Cersei's office. That's how you winn Emmy's, people. Biggest takeaway: Cersei talks the talk, but cannot walk the walk when it comes to killing her brothers.
-Euron is a sick, sick individual. His cockiness and arrogance will get him killed, but tonight continued to strengthen my theory that Euron is Charlie Conway.
-Speaking of Greyjoys, Theon grew a set of balls without having any balls! I'm not necessarily sure how Theon's storyline is going to get the time it deserves next season, being that it's only 6 episodes. Things have to go downhill for Cersei so perhaps Theon is the reason why she loses the Iron Fleet and Psycho Euron, but I'm not sure. This is Game of Thrones. I truthfully do not see Theon surviving. I think he sacrifices himself so that his sister Yara can go free. I really don't know what they're going to do. Middleman Dan at it again.
-LOVED Theon and Jon's talk. Theon is seeking forgiveness for his betrayal of the Stark family. Jon reminded him that Ned was a father to Theon and when choosing between being a Greyjoy and a Stark, Jon said Theon can be both, saying That Ned is in all of the people he raised despite not being his true father. Foreshadow!!! Hey Jon, I think it's time to listen to your own advice.
-Stark Family Revenge Tour! Just when you think you can predict everything, Benioff and Weiss say not so fast my friend and throw us a curveball. Just when you think Sansa and Arya are going to be duped by Littlefinger, the exact opposite happens. The Starks flip the script on the master manipulator and kill him with the very dagger Baelish gave them (Chekhov's gun boner). Baelish is truly at the forefront of the reason behind the Starks vs. Lannister rivalry. I'm going to miss him though. He was an unreal character and manipulator. However, seeing his throat slit will be an all-time moment for me when this show ends for good.
-Jamie giving King's Lannister the deuces sign. What another great scene for Cersei this episode. This time, it's with her lover. Jamie wants to help the North. Cersei would rather die then do that. She's got the Golden Company noe and it 20k mercenaries in Essos to come fight for her. A mercenary army? Jeez, nothing can go wrong there! Jamie has finally seen Cersei for the monster that she truly is. Jamie begging Cersei to tell the Mountain to kill him was awesome. Jamie just dragging his nuts on the ground when he called her bluff. So where does Jamie go? I'm honestly not too sure. It's obviously North, but specifically, Winterfell or Essos are my two guesses. The Kingslayer has a Queen to slay next year.
-Bran and Sam doing Bran and Sam things. It was kind of weird to me how Sam "quickly remembered" the Rhaegar Targaryen annulment when asked during the conversation. Gilly definitely deserves a kiss for that one. That being said, the big news is that Bran AND Sam now both know that Jon Snow is not Jon Snow, but Aegon Targaryen, the rightful heir to the Iron Throne. Robert's Rebellion was started over a lie. Side note: If Bran says "we have to tell Jon" one more time, I'm going to snap. No shit you have to tell him! Why don't you send him a raven or something saying we have to talk?
-Time to study up on your "Is Bran the Night King?" or "Does the Night King have visions like Bran?" theories on Reddit for the next year or so.
-I guess it's time to talk about incest. Think about this. Not only were fans expecting incest between Jon Snow and Daenerys Targaryen, they were rooting for it. Only in Game Of Thrones! I'm not pro incest, but this had to happen. If I had to pick an incest side, I choose Jon / Dany over Jamie / Cersei. Will Dany get preggo? This is going to be an awkward conversation between aunt and nephew when the true news comes out. The Dragons might get a brother!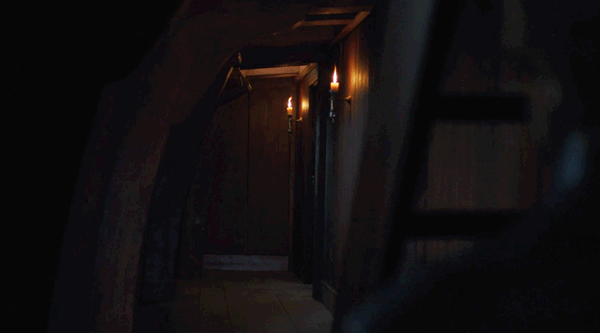 -For me, Tyrion in the background of the incest scene was far more important than the actual sex between Jon and Dany. Why was he looking on from a far with a disappointed / concerned look on his face? This is killing me. So many thoughts running through my mind. Does Tyrion know that Jon is actually a Targaryen? Maybe, but the popular theory going around is that he loves Dany and is jealous of Jon Snow. BOOK READER ALERT: When first pitching his book, George RR Martin wrote a letter to publishers saying what he wanted to happen in the future. It went something like this:
"Exiled, Tyrion will change sides, making common cause with the surviving Starks to bring his brother down, and falling helplessly in love with Arya Stark while he's at it. His passion is, alas, unreciprocated, but no less intense for that, and it will lead to a deadly rivalry between Tyrion and Jon Snow."
The plan was for Jon to fall in love with Arya and him and Tyrion essentially fight over her. Just switch out Arya for Dany and this statement holds true. This is one of the storylines I'm most excited for next year. Love Triangle SZN.
-Finally, my boy, The Night King, rode the back of the blue eyes white dragon (YUGIOHHHHHHH) and destroyed part of the wall, clearing a path for the army of the dead. There's really not much for me to say. The Night King is a badass. Winter is here.
The end.
See you in 2027 when the final season airs.