Recap of Day 5:
Whoops. I messed around and went 3-0 on the moneyline and on over/unders (2-1 ATS). My bad. Must be awful for the haters and losers, of which there are many, to see that.
Sweden 1-0 South Korea: Not what you would call "the best game of the tournament" but ultimately a relatively predictable match. Chances were few and far between and the lone goal came on a penalty kick. Oh well, they can't all be winners. Unless you took Sweden, in which case, it was a great game and a great win.
Belgium 3-0 Panama: Belgium were clearly the superior team and it shone through early in the first half, with the Belgians dominating possession and really putting Panama on the back foot. Alas, they were wasteful and the score was 0-0 at half, and with a lot of soccer giants falling by the wayside with uninspiring performances, you'd be forgiven for thinking this would follow the same script. Then, Dries Mertens happened.
And then, Romelu Lukaku happened twice more (albeit Kevin De Bruyne's cross for Lukaku's first was sublime), and Belgium walked away with a comfortable 3-0 win. If they continue to play like they did in the second half, they could easily win it all. If we see more of the first half Belgium, they will struggle to even get to the quarterfinals.
England  –  Tunisia: Welp, England left it late, and they made it harder than it should have been (I know shocking) but they got it done thanks to Harry Kane's brace. A big 3 points for the Brits and it's pleasing to see that they can get a result even when they're not playing their best. I can't believe Marcus Rashford didn't start. Harry Kane was mostly anonymous, winding up with two shots on target…for two goals. He had some moments in build-up play, but he had what the other 9 outfield players didn't: ruthlessness. They must get more clinical in front of net but they pressed well and their only goal conceded was a penalty. Overall, enjoy the escape and get ready for the next one.
Day 6 Matchups (6/19)
*Side note, these games make me extremely nervous and this is probably the most unsure I'll be this tournament about my picks, so I wouldn't blame you for hedging. That being said, let's ride the hot streak*
Columbia (-0.5) vs. Japan (+0.5)
Columbia Wins: -130
Draw: +230
Japan Wins: +440
o/u: 2
Fun Prop Bets To Take: Half-time/Full-time – Draw/Colombia (+300), Radamel Falcao anytime scorer (+125)
This should be an easy win for Colombia. They have the talent to absolutely run riot on Japan. It shouldn't be a problem but…that spread is really freaky. This is less pointing to a draw and more screaming it at you while kicking you in the face. Lucky for everyone here, I'm not afraid to be wrong. James and Falcao net. Colombia wins 2-0. 
Poland (-0.5) vs. Senegal (+0.5)
Poland Wins: +130
Draw: +200
Senegal Wins: +235
o/u: 2
Fun Prop Bets to Take: Robert Lewandowski First Goalscorer (+280), Jakob Blasczykowski Anytime Scorer (+300), Sadio Mane Anytime Scorer (+200)
This is probably the most important game of the group stages for both teams. Realistically the winner of this game is going to advance out of the group, and that puts all sorts of pressure on the players. In Euro 2016, Robert Lewandowski didn't show up and the Polish were cast out after the group stage. Since then, he's scored nearly 20 goals in qualifying and friendlies. Will he get that Euro monkey off his back? I hate to be that guy but…Give me a 2-2 draw. 
Russia (-0.5) vs. Egypt (+0.5)
Russia Win: +115
Draw: +190
Egypt Win: +300
o/u: 2
Fun Prop Bets to Take: Mohamed Salah to Score a Hat Trick (+5000), Mohamed Salah to Score 2 or More Goals (+1000), 4 Second-Half Injury Time Minutes (+300), Over 3.5 Bookings (+100)
Egypt came SO close to escaping the Uruguay game with an important point. But their resilience was broken in the 89th winner from a corner kick. Russia, on the other hand, took care of business and took Saudi Arabia to the cleaners with a 5-0 win. Now sitting atop the group with a +5 goal differential and 3 points, they're in the best place they could have hoped for. Unfortunately for them, it seems like somebody's back…
Egypt's number 10 and Presidential Election Runner Up (I'm serious, he finished 2nd as a write in vote in their election) is fit and good to go. He's going to challenge Russia's defense with every kick of the ball. This is not necessarily a must-win for Egypt (they still have to go up against Saudi Arabia's porous defense while Russia has Uruguay on match day 3), but they do need to nick a point from the Russians if they are to remain in the hunt for the knockout rounds. I want to say this will be a draw but…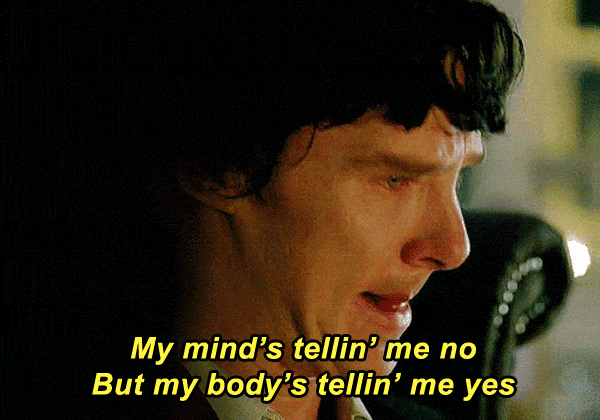 We already took a draw today and taking two draws in a day is no fun. Egypt wins 2-1 thanks to the Puff Gawd Mo Salah.