Although film and television awards season has passed, fans who were craving a red carpet event received a treat in the form of the Met Gala 2018. First of all, does the average person know what the Met Gala is? I'm sure you can figure out it's at the Metropolitan Museum of Art, but what is its purpose? Truth be told, I could've only told you "it's a fundraiser." It is a fundraiser for the Met's Costume Institute as it opens it's annual fashion exhibit. You learn something new everyday!
That being said, we, the viewers, watch the Met Gala to see our favorite celebrities dress to impress on the red carpet. Some people dominate this red carpet every year and yes, I'm looking at Rihanna. The theme this year was "Heavenly Bodies: Fashion and the Catholic Imagination." I enjoy a good red carpet on E! so I decided to give out awards for some of the best looks from last night. As a fashion novice, this should be interesting to say the least.
Best Dressed: Rihanna And Blake Lively
Rihanna was going to win no matter what because she's Rihanna. She always dominates this event. However, when I saw Blake on the red carpet, my jaw DROPPED. It's past the point of perfection. Deadpool is a lucky man.
Best Jesus Impersonation: Jared Leto
When you look like Jesus without the costume, it's safe to say you're going to look like him with a costume. Also, Jared has a song called "Walk On Water." Maybe he's trying to tell us something.
Best Look From Wakanda: Chadwick Boseman
Chadwick is the King of Wakanda. He's the Black Panther. Obviously, he's going to be the best dressed. Wakanda Forever.
Best Debut From A Couple: Shawn Mendes And Hailey Baldwin
When Hailey Baldwin is not the best looking person in a photo for once.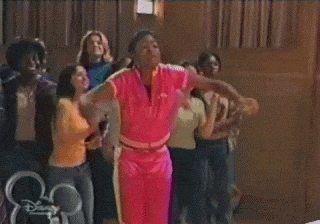 My boy Mendes is going to rule the world one day.
Best Debut From A Couple 1A: Cole Sprouse And Lili Reinhart
Bughead!!!!!!
Best "I Don't Know What To Say" Look: Katy Perry
I don't know what to say.
Toughest Dress To Go To The Bathroom In: Sarah Jessica Parker
How do you fit that dress into a stall? You have to hold in your pee the whole night, right?
Best "Lily Collins Is Underrated And Underappreciated" Look: Lily Collins
Lily is the best. Period. Love, Rosie is my jam.
The Best "That's *Insert Name Here*?!?" Look: Hailee Steinfeld
Stock continues to soar and soar. Also, The Edge of Seventeen is such an underrated movie. Go watch it!
Best "I Continue To Defy The Odds And Get Better Looking As I Get Older" Look: Jennifer Lopez, Tom Brady, And Gisele Bündchen
When people say the Fountain of Youth isn't real, I point to these three legends. It's not fair.
Best "I'm Including Her Because She Rules" Look: Rita Ora
Roara Republic, stand up!
I obviously left out a lot of cool and interesting costumes, but I don't have all day. I have to go be a MAN and drink protein while doing bicep curls and looking at myself in the mirror. See you next year.