Once again a topic from The Last Dance has actually taken off after the show. Michael Jordan's "Flu Game" might have actually been the "Food Poisoning Game." Well, maybe. Apparently this pizza rumor was already out there, but we hear about it in great detail. This story has gone in all different directions. We're told that five people showed up to deliver Jordan's pizza. However, a man has since stated that he made the pizza and wanted to personally deliver it. Just two people total. This guy said he is a Bulls fan, and disputes that something was intentionally done to cause Jordan harm when he ate his dinner.
Jason Hehir directed the ESPN documentary, and added that Michael spit on the pizza to prevent anyone else from eating it since they had already eaten without him. This part was another subject that didn't make the final cut. I'll get back to what else was left out later. There is also a rumor that Jordan went to Vegas and was hungover. I don't know what to believe. WFAN's Joe Benigno talked about how he felt at the time. Joe didn't think anything was wrong with Michael. Another host chimed in after the latest story came out. Craig Fite is the Chicago fan who spoke about making Jordan's pizza. Fite said he bet on the Bulls, and obviously would not poison Jordan. WFAN's Maggie Gray could not understand why somebody would bet on the Bulls. This is probably the dumbest take I have heard in quite some time. Nobody bets favorites. The team that is expected to win. Your favorite team. The one that has won championships before and would do so again. I'm not even getting into series prices and spreads. Sometimes she makes me want to rip out my remaining hair.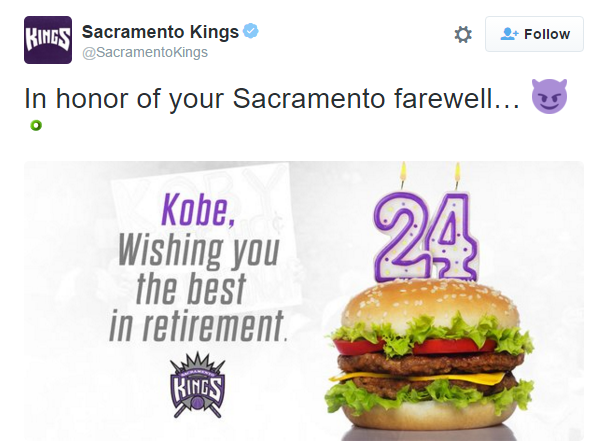 Hearing about Jordan's ordeal brought me back to 2002. I took Sacramento in game 2 after they lost to Kobe's Lakers in the opener. Bryant was suffering from food poisoning. The spread seemed to indicate that he would either be out or most likely ineffective. Bryant played more minutes than any of his teammates. Sacramento covered by hitting late free throws. I searched to find information on the game, and stumbled upon a new conspiracy theory. An article said that a New Jersey mob guy was the one responsible for Kobe's food poisoning. Supposedly there was a heavy mob bet on the Nets to win it all. Or, you could believe another story in that article. Kobe was too drunk to even find his hotel room.
This weekend's episodes opened with footage of the feisty Pacers-Bulls rivalry. Reggie Miller and MJ going at it. Mark Jackson gets a ball thrown at him. No mention of how Jackson was on both teams that took Jordan to 7 during his championship seasons. Patrick Ewing used to lose and afterwards say that his Knicks were the better team. Miller said this about his Pacers. At least they went right down to the wire in a game 7 on the road. Speaking of Patrick, there was a trivia question about Jordan eliminating HOF players. It claims that he knocked out Ewing 4 times. It was actually 5 if you count 1989. That wasn't a title season for Chicago. Throw in the college days if you want one more Ewing loss to MJ.
Since I referenced things being left out a couple times so far, I'll get into that. The teams split games 5 and 6. That was their way of skipping over Jordan falling down late in game 6 against Indiana. As the documentary rolled on, it seemed like the blatant omissions became even more egregious. MJ hits a winning shot at the buzzer against Utah to begin the 1997 NBA Finals. Nothing about Karl Malone's missed free throws just before that. Scottie Pippen said, "The Mailman doesn't deliver on Sundays." Totally left out. They didn't even put that Jordan finished up with Washington when listing how players moved on after 1998.
Dan Patrick talked about Jordan's career on WFAN. He took a shot at the 90s Knicks. I have tried to explain how people thought they were ruining basketball. Ratings dropped. Rules were changed. It's funny how Detroit didn't seem to get this criticism. There was a 1994 Sports Illustrated cover saying that the NHL was hot, and by contrast the NBA was not. Obviously MJ went through the Knicks quite often. Basketball really suffered when he wasn't around. Patrick's point was about how low NBA scores were. Cleveland limited possessions by draining the shot clock. Final scores were often around 80 points. James Harden might put up impressive offensive numbers when his team scores 120-130 points. Jordan would likely average much more in today's game with higher final scores.
You knew we would see that MJ was motivated to face different players. Malone won an MVP. Bryon Russell made a comment when Jordan was retired. Good thing these players gave Michael some extra motivation. I'm not sure if he would have been able to take the NBA Finals seriously. MJ somehow had the urgency when he won the MVP award all those years. You can tell that certain things were wearing on me as this documentary was winding down. Jordan also brought back his old security buddy. Gus Lett returned to inspire MJ in game 7 against the Pacers. Lett died in 2000 after a long battle with cancer.
We learned about the murder of Steve Kerr's father in Beirut 36 years ago. That was clearly the most emotional part of these latest episodes. Kerr said that he never discussed this with Jordan. It was unfortunately something they had in common. Kerr talked about John Paxson taking Steve under his wing. I often thought of Steve as the later version of John on that team. Steve mentioned his early years with Cleveland. I became a fan of his back then. He threw in a long heave against the Nets, and seemed like a Mark Price clone to me.
Dennis Rodman always has to cause trouble. He missed practice during the 1998 NBA Finals so he could attend a wrestling show. Maybe I should rephrase that. He participated in a wrestling show. I liked Phil Jackson's response about it being a distraction. Players play. They don't sit around crying about something stupid. Unless you are Bill Cartwright getting upset that Scottie Pippen asked out. Media members will keep asking if something is going to be a distraction. Maybe, if they keep bringing it up. Anyway, Jackson said it might be a distraction for the reporter.
Scottie Pippen had an injured back against Utah in the 1998 series clincher. He was only able to score 8 points. Tough to kill him for it, but with that guy somehow it was always something. Migraine in game 7 against Detroit. Not wanting to ruin his summer and missing regular season games because surgery was put off. The infamous final 1.8 seconds of a virtual must-win contest during the 1994 playoffs. Dealing with Pippen and Rodman only adds to Jordan's legacy in my opinion.
One ridiculous Jordan story is that he would have missed time in 1999 due to a severed tendon in his finger. He suffered the injury attempting to cut a cigar. People argued that playing only 50 games would have helped Chicago, but I just don't see how it could have worked. Apparently Phil Jackson was not interested in waiting through a rebuilding stage. That's what I figured based on his reputation.
Bulls owner Jerry Reinsdorf said just that Sunday. The relationship with GM Jerry Krause seemed damaged beyond repair. Michael might have thought he could convince Pippen to return for another year, but Scottie was going to get paid. He definitely wanted big money and a long deal. Scottie was starting to break down, and big bucks were finally coming his way. Jordan and Phil were pretty spent. They could have tried to reload, but there were certainly changes coming. I think Reinsdorf had no interest in breaking the bank for potentially one more championship. He had told Jackie MacMullan that they wouldn't be the 90s Celtics. That team got old and guys were injured. It ended unceremoniously.
Utah coach Jerry Sloan did not come off looking very sharp. He apparently had no idea that Jordan was less than 100 percent, although Michael still played well. Jordan wasn't just a decoy. The Jazz only scored 54 points in one of their losses. Sloan looks down and asks if that was really the score. I'm not sure if Sloan was kidding either time. Karl Malone has asked people to say prayers for Jerry. The coach has had health issues in recent years. Jerry has battled Parkinson's disease and dementia since 2016. Speaking on a 90s NBA Zoom call, Malone said that Sloan is not doing well.
Watching highlights from Chicago's games against Utah and Indiana brought me back to my early days betting NBA games. There were some close calls each way. One of my friends took the Bulls giving 5.5 in one game. He lost on a shot at the buzzer. Scott Van Pelt played it along with Uncle Brent's radio call for a final vintage Bad Beats segment.
In recent days there has been a video circulating of Bob Costas putting a bow on the Chicago dynasty. He knew that it was at least possibly their last run. I can remember Bob speaking after the 1993 championship. He speculated that perhaps they could come back for a fourth straight title and be known as the "Quad Squad." It would have been interesting if that really happened. I wonder if Costas trademarked the phrase. Hopefully I can speak with him one day. I have a lot of questions. We can get into his classic 1989 interview with Bobby Heenan.
Finally, there was an interesting exchange between Jordan and Larry Bird after the Pacers-Bulls series. Colorful language. It really was strange to hear the curses flying on ESPN. Getting back to 1993, I vividly remember watching a press conference after Phoenix stayed alive with a win in Chicago. Businesses were boarding up windows in anticipation of a wild celebration. Charles Barkley told people that they could take the "stuff" off their windows. It always stuck with me. I never expected ESPN to air this clip 27 years later. Especially an unedited version. 2020 certainly has been unpredictable.
With that, I thank you for taking the time to read this. Hopefully you enjoyed the documentary and my recaps.