Draft day is finally upon us and it's going to be an especially exciting edition for the local New York teams, as each team has a franchise-altering decision ahead that could have ramifications a decade down the line.
It all starts with the Browns who have leaked just about every possible candidate at No. 1. With so much indecision in an unstable organization, nobody has any idea where they could go with the pick, though most assume it will be Sam Darnold or Josh Allen. Cleveland also possesses the fourth pick in the draft so keep that in mind.
The New York Football Giants find themselves in unfamiliar territory near the top of the draft for the first time since they traded for Eli Manning in 2004. Do they select his successor? Could they move down and look at Quenton Nelson? Maybe the Bronx kid gets to come home and the G-Men pair Odell Beckham Jr. with Saquon Barkley. The Giants could go a multitude of directions here.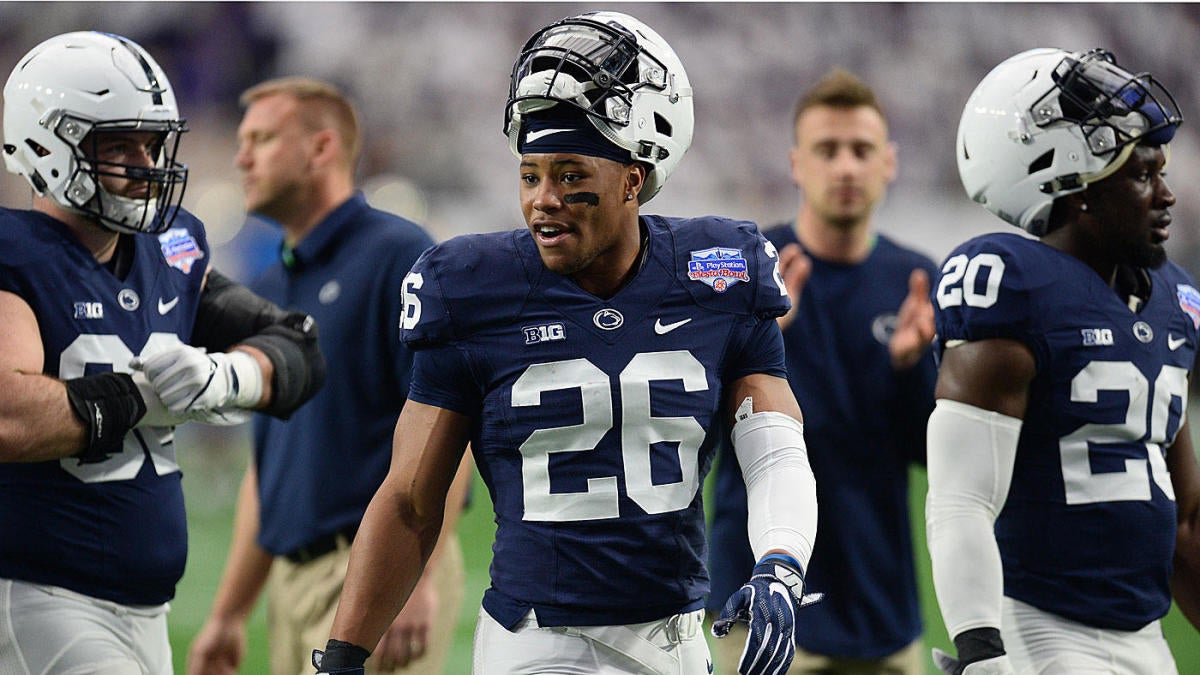 On to LordTreeSap's beloved Jets who moved up from 6 to 3 last month and will pick a quarterback in the first round for just the fifth time since the Joe Namath era and only second in the top 5 (Mark Sanchez). It will also be Gang Green's first time picking in the top three since 1996 when they selected Keyshawn Johnson at No. 1. Which QB will fall to three and be the latest attempt at curing the plague known as the Jets QB situation of the last forty years?
LordTreeSap Playing the Role of Jets General Manager:
My Quarterback Rankings –
Sam Darnold
Josh Rosen
Josh Allen
Baker Mayfield
I've finally got my quarterback rankings set after a couple months of back and forth on who will be NYJ's savior, deciphering who is going to be "our guy." This is a franchise-changing decision that will make or break the careers of GM Mike Maccagnan and coach Todd Bowles. Sam Darnold is the clear-cut No. 1 in my eyes. As a prospect, he has all the qualities you look for in a QB at the next level and is just 20-years-old. If he falls to the Jets, that means the football gods were finally looking out for us, but I expect the Browns to select him when 8:15 PM EST strikes Thursday night.
"There are those people who are in your corner no matter what, you can't do any wrong, even when you do wrong. And then there are those people that no matter what you do they're going to dislike you and that's not going to change." – Brett Favre #DraftEve #MMO pic.twitter.com/6bCE9SxqI6

— Baker Mayfield (@bakermayfield) April 26, 2018 
Baker Mayfield scares the shit out of me as a Jets fan. Too many bad scenarios that end up in disaster pop into my head when I picture him donning the green and white. Being undersized, already 23-years-old, the Big 12 and his antics in NYC are just a few reasons I'm avoiding the Heisman Trophy winner. I'm looking through the smokescreen. The Jets did not move up to No. 3 to take Baker Mayfield. Cross the former Texas Tech walk-on off the list. I will give him props for recreating Brett Favre's draft day photo. A+ content.
It's really been a tossup between juggling the Josh's (say that 10 times fast). I could see both being there at No. 3 when the Jets are on the clock. This week, I finally gave Josh Rosen the slight edge for the following reasons. The attitude concerns from "NFL Insiders" questioning his love for the game are complete bullshit, first off. He's the most NFL-ready quarterback of the bunch and I love the fact he actually spent a considerable amount of time under center during his college career at UCLA. As Mike Mayock put it, "He's the most natural thrower of the football in this draft class." The repeated concussions he's suffered are probably the largest red flag for me.
That brings us to Josh Allen, the kind of prospect scouts have been drooling over during the draft process, a true workout warrior. The Wyoming product is your prototypical QB at 6'5″ 225 pounds. Allen has the best arm the draft has seen since JaMarcus Russell and may have the highest ceiling/star power of the bunch. Even Mel Kiper believes the Browns will call his name at No. 1. To be honest with you, I just don't have the faith in the Jets coaching staff to maximize the 21-year-old's ability down the line. Don't get me wrong, he was impressive at the Senior Bowl and I definitely won't be mad if he ends up being our guy. You have to respect my hesitancy as a Jets fan, though.
The New York Jets Select: Josh Rosen, QB, UCLA
DG Playing the Role of Giants General Manager:
My Quarterback Rankings –
Sam Darnold
Josh Rosen
Josh Allen
Baker Mayfield
LTS and I both see eye to eye on the quarterbacks. Ever since I saw Sam Darnold put on a show in the Rose Bowl, I was sold. He's everything you want in a quarterback. He has the arm strength, he can extend plays, he's smart, and has a great attitude. You won't find Sam Darnold's name in the media for the wrong reasons, which is exactly the type of guy you need under center in New York.
This is an "uhh ya think" statement, but the Giants pick will be determined by what the Browns do at #1. It's no secret that the Browns are going to go QB at #1, but as I sit here and write this on Thursday morning, no one knows who they are going to take. Mel Kiper has stuck by Josh Allen at #1 while Todd McShay has leaned towards Sam Darnold. Now, there are talks of Baker Mayfield going at #1, which would be shocking to me.
My take on this is the Browns have known who they have wanted to take for a few weeks now. Leaking these rumors is a way of creating a smokescreen so they don't tip their hand for what they want to do at #4. When Roger Goodell walks across the stage tonight, I believe the name he will have in his hand will be Josh Allen to the Browns. New offensive coordinator Todd Haley will want to recreate Big Ben 2.0 from his time in Pittsburgh and Allen is the perfect prototype.
Then, we go to my beloved Giants. This team needs a lot of help. Both offensive and defensive lines need to be strengthened, running back has always been an issue, and Eli is 37 years old with 2 years left on his contract. We can go a few ways with our pick, but the way I look at it, the odds of the Giants being the #2 pick again are slim. Because of that, they need to go impact player who can be on the team for 8-10 years.
Like I said before, our pick will be based on what Cleveland does at #1, but in my mind, the Giants have two guys in mind: Sam Darnold and Saquon Barkley. I'm a Catholic so I am saying my prayers that the Browns do not take Sam Darnold at #1. Darnold would be the perfect successor to Eli. There would be no rush to play him and Eli would be excellent at showing Darnold how to be a professional QB in the NFL. I would love for Eli to play the remaining two years on his contract, have Darnold sit and learn, and then step right into the starting position come 2020. That's best case scenario.
If Darnold goes at #1, the Giants are not looking at any other QBs. The pick would then be Saquon Barkley. Barkley is the best player in this draft. He is a 3 down back who can not only catch out of the backfield, but run between the tackles. Barkley has the ability to change the game with the ball in his hands. This is a franchise running back, Day 1 starter, which is something the Giants have not had since Tiki Barber. However, the RB has evolved so much that teams can get so much value in the middle rounds. Just last year, Alvin Kamara and Kareem Hunt were middle round selections and both made significant impacts for their teams. Is taking Barkley at #2 worth it if one, the line can't block for him and two, the Giants can get the same value for a RB in a later round? This is the debate of all debates and I tend to lean towards taking a RB in the later rounds. However, I won't be mad at all if we take Barkley if Darnold is not on the board.
GM Dave Gettleman is a wildcard so if the Giants trade back, don't be surprised.
If Sam Darnold is on the board, The New York Giants Select: Sam Darnold, QB, USC
If Sam Darnold is off the board, The New york Giants Select: Saquon Barkley, RB, Penn St.
This is one of the most unpredictable drafts in recent memory. It should make great television. Here's to your team making the right selection!