It's Week 11 and the playoffs are almost here. In the winners bracket, you can win some money. In the losers bracket, you get the punishment. You can cut the tension with a knife right now as teams are starting to scramble to get into that winners bracket. But who will make it?
Gifs are back for these rankings FTW.
1. Can't Lose Again – DG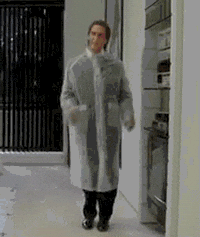 Remember when I said that when I write the rankings, I win? Well, I won with a Monday night miracle. LTS had Cam Newton while I had the Panthers D and Devin Funchess. It all came down to the 4th quarter. I was up .1 with a few minutes left. Cam Newton drops back., If he throws to anyone else but Funchess, Mike wins. Well, not only did Newton throw to Funchess, it actually turned into a TD. Game, set, match for DG. Let the momentum keep rolling!
2. Carton's Scalpers – Luke from Ain't No Daisy
Carton actually won 2 games in a row! The pattern is broken *for now*. Carton keeps putting up the points and just last night, he already has 49.6 points thanks to Antonio Brown and Delanie Walker. Things are looking up for the Daily Mix Report's Accountant.
3. JakePaul Team 10 – Eric The TV Watcher
From 7th to 3rd in the matter of one week. It's amazing what Eric can do if he actually tries. He's one of the best team's in the league, but he's allergic to checking his lineup certain weeks. Some would say he deserves to lose the league. Others would say he does have 6 wins so there's really nothing we can do. My hands are tied, folks. Let's see if he plays hard again this week.
4. The Moon's DowntownBonanza – Nick from Ain't No Daisy
Still alive but barely breathing. Nick and Mike are in a battle for this coveted last playoff spot and as of now, Nick holds the important tie breaker and he controls his own destiny. Ruh roh, raggy. This should be interesting.
5. Golden Tate Warriors – LordTreeSap
Heartbreak city for LordTreeSap. One play away from 6-4 and Cam threw to the wrong guy at the wrong time. It kind of reminds me of the time where Mike had a chance to take the lead in our flag football game a few years ago. Mike was wide open. He could've walked in for the game winning touchdown. But, he developed stone hands and dropped it. That's baseball, Suzyn. Chin up, Mike!
6. Ya Moms Sunday Sauce is Ragu – Tommy G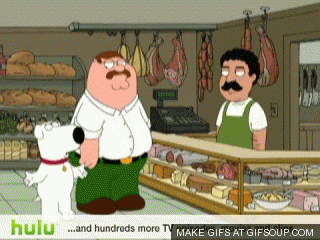 What a bad week for Italy. They miss the World Cup and the Sunday Sauce was spoiled last week as TG is on the outside looking in. But would you look at that. Guess who Tommy plays? The Moon's Downtown Bonanza. This is officially a must-win for the Sauce.
7. XO Ball Life – Producer Jim
Just when you though Producer Jim was on the up and up, he puts up a disastrous week with 65 points. He's back to his usual spot of 7th in the power rankings and I can't wait to hear the complaints. So I'll save you the time Jim. Win and your back in the hunt. Lose and you won't move from this spot. Rise to the occasion, Nittany Lion.
8. Boston TE Party – Sisi
I'm not a math guy, but I think Sisi is very close to being eliminated from qualifying for the playoffs. Don't quote me on that. However, he can play spoiler and that's almost just as fun. Notice how I said Almost. Watch Sisi make the playoffs now and shove this power ranking down my throat.