SB Nation – Derek Jeter and the Marlins held a season ticket holder town hall on Tuesday night to hear concerns about the team and hopefully assuage any fears that this rebuild is a complete sham that won't actually turn the team around and is only to save money (it is). Media was invited, but wasn't allowed to record any of the proceedings or take photos.
It's a good thing, then, that the mania that ensued once Marlins Man took the mic could be perfectly construed through Tweets. No audio or video needed to witness this mess.
Apparently, Marlins Man (the guy that sits behind home plate and takes pictures with fans) is fed up with this new ownership group and was voicing his displeasure before Jeter even arrived. But after Jeter got there and Marlins Man stepped up to the hot mic, it was the beginning of a wild ride.
Beginning of a wild ride? You could say that again.
To quote Apollo Creed,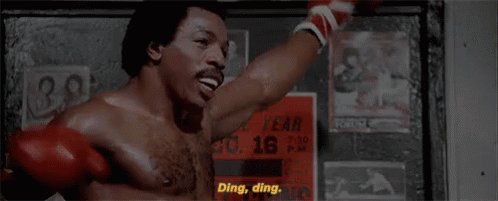 After skipping out on the Winter Meetings, Derek Jeter decided to hold a town hall meeting with the people that his decision making affect the most, season ticket holders. Obviously, there were a lot of concerns from fans about all of the recent moves that Jeter has made with his "clean house" mentality. I'm obviously a little biased because Jeter is my favorite player of all-time, but even if you don't agree with his mindset, Jeter still has to explain himself and answer questions about his decision making. It took longer than expected, but at least he faced the music with his own fans that drive a big portion of the revenue.
When you talk about Marlins season ticket holders, the line starts with Marlins Man #Humble #ForTheTroops. Say what you want about him, there is not one person that has marketed the Marlins more than Marlins Man. Marlins Man has an in-your-face, "look at me" style of marketing while Jeter is the silent assassin. Clearly, these two were going to butt heads but I didn't expect it to turn out like it did. Derek Jeter vs. Marlins Man could be the rivalry of the century.
Watch this video to see Marlins Man talking to Jeter 
Marlins Man with the "shooters shoots" mentality. Asking to throw out the first pitch at a game is such a cocky move that I think I respect it. Asking Jeter to ride in the Marlinsmobile is a stretch though. Derek Jeter, 5 time World Champion and man who stays out of the public eye, is going to parade around in the Marlinsmobile? I actually think Marlins Man has a better chance at throwing out the first pitch than Jeter getting in that car.
Derek Jeter vs. Marlins Man. It's a crazy statement because never in my wildest dreams would I think those two would ever interact. Credit to Derek Jeter for having this town hall meeting. It sounded like he answered questions for over 90 minutes so despite skipping out on prior events, Jeter made it a point to explain his rationale to the fans. You know what, I have to give credit to Marlins Man, too. He's a season ticket holder and ridiculous as it sounds, he's the most important Marlins fan alive right now. Whether its talking to fans like myself at ballparks or voicing his opinion to Derek Jeter, Marlins Man doesn't change for anyone.
If that was Round 1, I can't wait to see what they have in store for Round 2.